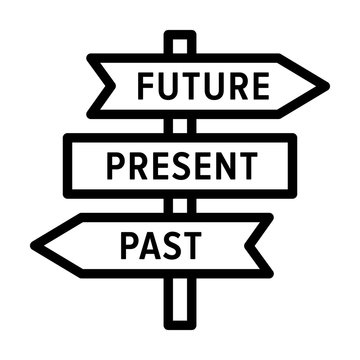 The City of Stonecrest is a destination for many black heritage experiences, however these experiences have not been put together in a way that speaks to the history of the black community and the potential to build a prosperous future. This is why we have put together a tour that looks back in time to draw insight and looks into the future and educates on practical wealth creation.
 - TOUR DESTINATIONS -
THE NEW BLACK WALL STREET MARKET
The New Black Wall Street Market, located in Stonecrest, Georgia, will serve as a destination for family fun, entertainment, retail, gourmet grocery shopping and fine dining. Set among beautifully curated common spaces, there are 100-plus planned shops and restaurants to be located inside this new and exciting development. ‍
As an extension of the Allen Entrepreneurial Institute, the New Black Wall Street Market shares its mission: to increase the size and number of minority and women-owned businesses by creating an ecosystem to support the businesses. This new retail experience fosters operational excellence in areas such as product offerings, systems utilization, presentation and customer service. Training / acceleration, marketing / advertising and online sales support are some of the features available to merchants inside the Market.
ALLEN CONFERENCE CENTER
A fully black-owned world class conference center. Located within Stonecrest and just twenty minutes from downtown Atlanta, the Allen Conference Center is the perfect destination for an unforgettable conference, corporate retreat or other professional event. Its elegant design, modern amenities and luxurious atmosphere create an elite, professional experience like none other. 
Within our private campus, your group will be able to enjoy the serenity of the expansive Allen Entrepreneurial Institute; featuring 35-acres of lakes, natural walking trails and more. Additionally, ease of parking, in-house catering and diverse on-campus venue options have made the Allen Conference Center the venue of choice for many professional associations, C-suite executive teams, Heads of State and University Presidents.
ALLEN EXECUTIVE HOUSE
This 5 star hotel/dormitory is located just 15 minutes from downtown Atlanta and a short 22 minute ride from the airport. AEH is comprised of 3 levels with a total of 71 sleeping rooms and suites. 
Allen Executive House takes pride in its commitment to guest service, personal attention and desire to exceed your highest expectations. 
MISS REBECCA HOUSE
Miss Rebecca's House is a Southern Antebellum Mansion. Building of the house began in 1999 and was completed in 2001. Built in memory and honor of Mr. Allen's mother, Rebecca Allen, who became an Entrepreneur/Community leader while living in Dumas, Arkansas. Sitting on 100 acre of land and overlooking a 35 acre lake and 15 minutes from downtown Atlanta. There are 40 rooms in total (19 bedrooms, 5 kitchens, 2 elevators, not including the 28 bathrooms). It is comprised of 5 floors, including a 109 seat theatre.   
One of the many highlights of the house is the grandeur of the Great Room which houses portraits of 4 outstanding Afro-American Entrepreneurs: Mary McCleod Bethune, Madame C.J. Walker, Reginald F. Lewis and Booker T. Washington who are Mr. Allen's HEROES. 
The Front Parlor and Formal Dining Room are both breathtakingly unique in furniture style & décor. 
Fact: Parts of the TV series 'Greenleaf' were filmed in Miss Rebecca House.
ARABIA MOUNTAIN 
The Arabia Mountain National Park is located in Stonecrest and lies just east of Atlanta along I-20. Dominated by two granite outcrops, it offers natural wonders, compelling history and heart-pumping activity. A vibrant history, breathtaking beauty and intriguing cultural changes from early settlers to immigrant rock cutters, freed slaves and Trappist monks.
The Arabia Mountain Park offers opportunities for hiking, biking, fishing and geocaching throughout our 3,500 acres of green space. 
Whether you're looking for exhilarating activity or peaceful contemplation, a historical exploration or a leisurely stroll you are sure to find a way to soothe your curious soul.
FLAT ROCK COMMUNITY
The Flat Rock African American community is situated within the landscape located in the Arabia Mountain National Heritage Area. Here you will find several locations that hold the stories of this important community.
The Flat Rock Archives is housed in the historic home of T. A. Bryant, Sr.  Built in 1917, the Bryant homestead was donated by Rev. T.A. Bryant, Jr. as a means to preserve the African American experience and educate visitors of the importance and perseverance of this community. Johnny Waits is the president of the Archives and descendant of this community.
Today, the Bryant Homestead is home to records and artifacts from throughout the Flat Rock Community's 150+ year history. 
AEI STARTUP FACTORY
The AEI StartUP Factory is the premier co-working, training and event space located 20 minutes from Hartsfield-Jackson Atlanta International Airport in the City of Stonecrest, Georgia.
A project of the Allen Entrepreneurial Institute (AEI), the StartUp Factory serves as a clearinghouse for resources, training and vetting for AEI's network of start-up and established entrepreneurs. 
SUF provides common working space, meeting & event space, business incubation, evaluation and training for entrepreneurs and their businesses.
It guides them through the transition from start-ups, to micro-enterprises, and on to small and medium-sized businesses that create jobs, lead innovation, and increase economic development in their local communities.

{formbuilder:40417}